About Me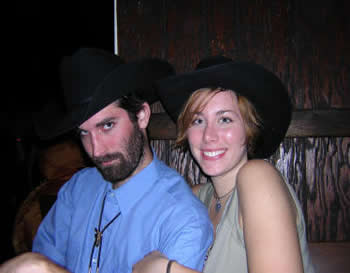 Well, to put it simply, I am a geologist/paleontologist who married his college sweetheart. Currently, I am living in Salt Lake City while my wife is a pediatrician for the community clinic in our neighborhood. We have a lovely daughter who was born in April of 2010 and is the pride and joy of my life. I recently completed my PhD at the University of Utah on behavioral evolution using deep marine trace fossils called graphoglyptids with Dr. Tony Ekdale. All in all, things are pretty good.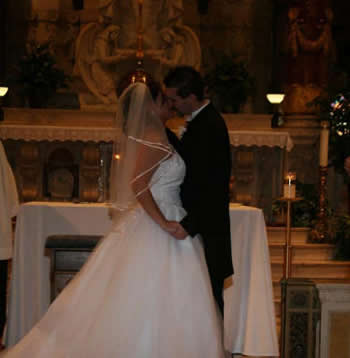 My hobbies include mostly reading, Star Wars, and building things (for the house or my hovercraft or something of the sort). My Star Wars hobby is ever expanding including reading and collecting all of the stories and talking about it on my podcast.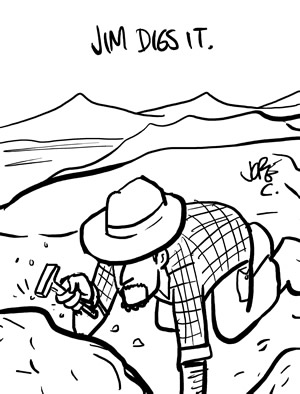 My education started on Long Island where I went through the Sachem School District. At one time it was the third largest in the country (not when I went there, however I did graduate with 1,115 people). In 2003 I received my Bachelor of Arts (BA) in Geology (they did not offer a BS in Geology there for some reason) with minors in Biology and Mathematics at SUNY Geneseo in upstate NY. A little quiet town literally surrounded with cow pastures. Afterwards I went to Texas Tech University in Lubbock, TX and received my Master of Science (MS) in Geosciences in 2005, concentrating on vertebrate paleontology. Lubbock was, as my wife put it, a suburb without a city in the middle of nowhere. Afterwards I moved up to Buffalo for a few years while my wife finished medical school then we moved out to Salt Lake City for her to do her pediatric residency and for me to get my PhD. And here I have stayed since then, working on my own projects as well as doing periodic GIS work.
Some of my Personal Page Stuff
I am currently in the never ending process of building a Hovercraft. These are the images detailing that ongoing process.
Some information and pictures about my ever expanding family, mostly my puppies.